GIỚI THIỆU ABRSM
ABRSM – Associated Board of the Royal Schools of Music - is the exam board of the Royal Schools of Music. It's a charity committed to supporting and inspiring people to progress with music. ABRSM support high-quality music-making and learning around the world.
The Associated Board of the Royal Schools of Music (ABRSM) is an examinations board and registered charity based in London, UK, which provides examinations in music at centres around the world. ABRSM is one of four examination boards accredited by Ofqual to award graded exams and diploma qualifications in music within the UK's National Qualifications Framework (along with the London College of Music, Rockschool Ltd and Trinity College London). 'The Associated Board of the Royal Schools of Music' was established in 1889 and rebranded as ABRSM in 2009. The clarifying strapline "the exam board of the Royal Schools of Music" was introduced in 2012.
The Royal Schools referred to in ABRSM's title are:

The Royal Academy of Music

The Royal College
of Music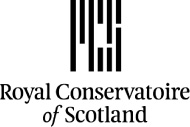 The Royal Conservatoire of Scotland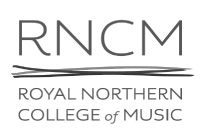 The Royal Northern College of Music
MỘT VÀI THÔNG TIN THÚ VỊ VỀ ABRSM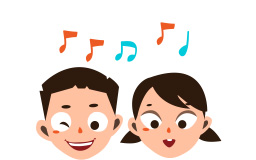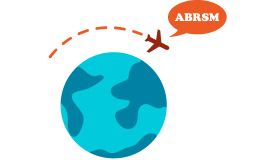 ABRSM Trải Khắp 93 Quốc Gia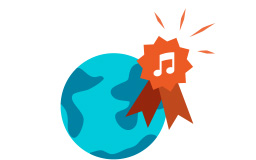 Có Giá Trị Trên Toàn Thế Giới
ABRSM MUSIC EXAMS
THEORY
Music Theory is examined through written papers. Papers last between one and a half and three hours depending on the grade. They are marked out of 100, where 66 is a pass, 80 a merit, and 90 a distinction. Candidates are required to pass Grade 5 Theory, Grade 5 Practical Musicianship or Grade 5 in a solo Jazz subject in order to progress to Practical exams at Grades 6, 7 and 8.
ABRSM's Theory of Music exams give students opportunities to acquire:
- A knowledge of the notation of western music, including the signs and terminology commonly employed
- An understanding of fundamental musical elements such as intervals, keys, scales and chords
- Skill in constructing balanced rhythmic patterns or completing given melodic or harmonic structures
- An ability to apply theoretical knowledge and understanding to score analysis
PRACTICAL
In a Practical Musicianship exam candidates demonstrate their understanding of melody, harmony, rhythm and form by responding to questions about music and by singing or playing an instrument of their choice in a series of tests. This exam is unaccredited and is used as an internal assessment prerequisite.
- Set pieces: The student is required to play three pieces (four, from memory, for singers doing Grades 6–8) prepared beforehand. These pieces are selected from the current syllabus for the instrument and grade, usually one piece from each of the groups A, B and C. Group A usually features Baroque and early Classical repertoire, Group B late Classical and Romantic, and Group C 20th century and contemporary music, encouraging the student to select a balanced programme with music in a range of styles and periods. For most instruments (obviously excluding the piano itself), some or all of the pieces are played with piano accompaniment. Each piece is marked out of 30. The pass mark is 20. (For Grades 6–8 singing, the pieces are out of 24/24/21/21 for each piece, the pass mark being 16/16/14/14 respectively.)
- Scales: Various scales, arpeggios, dominant and diminished 7ths and, for Grades 1–4 only (Grades 1 & 2 for Piano), broken chords, are examined, according to the grade of difficulty. Scales are marked out of 21. The pass mark is 14.
- Sight reading: The student is presented with an unseen piece, has up to 30 seconds to prepare, and then must play to the best of his or her ability. Sight-reading is marked out of 21. The pass mark is 14.
- Aural: Various exercises are played by the examiner and the student is required to demonstrate skills in listening to and analysing music, for example clapping the rhythm or singing the melody. At higher grades, students are expected to comment on features of a short piece played by the examiner, including dynamics, phrasing and style and period. Aural is marked out of 18. The passing mark is 12.
THANG CẤP ĐỘ
Prep Test

Practical

Grade 1

Theory

Practical

Grade 2

Theory

Practical

Grade 3

Theory

Practical

Grade 4

Theory

Practical

Grade 5

Theory

Practical

Grade 6

Theory

Practical

Grade 7

Theory

Practical

Grade 8

Theory

Dip ARSM

LRSM

FRSM
THANG CẤP ĐỘ ĐIỂM
MUSIC THEORY
Each Music Theory paper carries a total of 100 marks, 66 are required to achieve a pass, 80 to receive a merit and 90 for a distinction.

PRATICAL
Practical graded music exams are marked out of a total of 150, with 100 marks required for a Pass, 120 for a Merit and 130 for a Distinction. A Pass in each individual section of the exam is not required to pass overall.

"Without music, life would be a mistake."

- Friedrich Nietzsche
BẢNG MỨC PHÍ DỰ THI VÀ LỊCH THI ABRSM
THEORY
Lịch thi ABRSM – Theory (tất cả các level) sẽ diễn ra cố định vào tháng 3, 6 và 11 hàng năm.
| Theory Level | Phí Dự Thi |
| --- | --- |
| Grade 1 | 27 USD |
| Grade 2 | 29 USD |
| Grade 3 | 32 USD |
| Grade 4 | 45 USD |
| Grade 5 | 49 USD |
| Grade 6 | 64 USD |
| Grade 7 | 72 USD |
| Grade 8 | 78 USD |
PRATICAL
Lịch thi ABRSM – Practical (tất cả các level) sẽ diễn ra cố định vào tháng 6 hàng năm.
| Practical Level | Phí Dự Thi |
| --- | --- |
| Grade 1 | 71 USD |
| Grade 2 | 81 USD |
| Grade 3 | 83 USD |
| Grade 4 | 86 USD |
| Grade 5 | 97 USD |
| Grade 6 | 120 USD |
| Grade 7 | 133 USD |
| Grade 8 | 171 USD |
Thông tin này có thể tìm thấy trực tiếp trên website chính thức của ABRSM:
Các khóa luyện thi sẽ được mở định kỳ, mời quý phụ huynh và các bạn quan tâm xem tại đây